Cooking
1 . Stage
We fill the coffee with sugar, fill it with water and put on a slow fire. Mix once and wait for the first bubbles.
2 . Stage
When the foam rises, set aside the cezve and wait a couple of seconds for the foam to settle, then put it on fire again. So do a couple of times and remove from heat.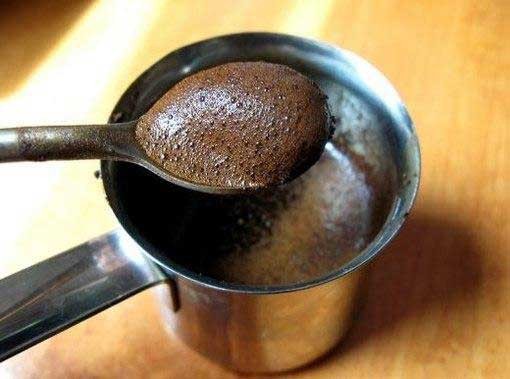 3 . Stage
Remove the rising foam with a spoon and transfer to a cup. Only then we pour coffee in the east along the edge of the cup, so as not to damage the foam.