Cooking
1 . Stage
Thinly cut the meat delicacies.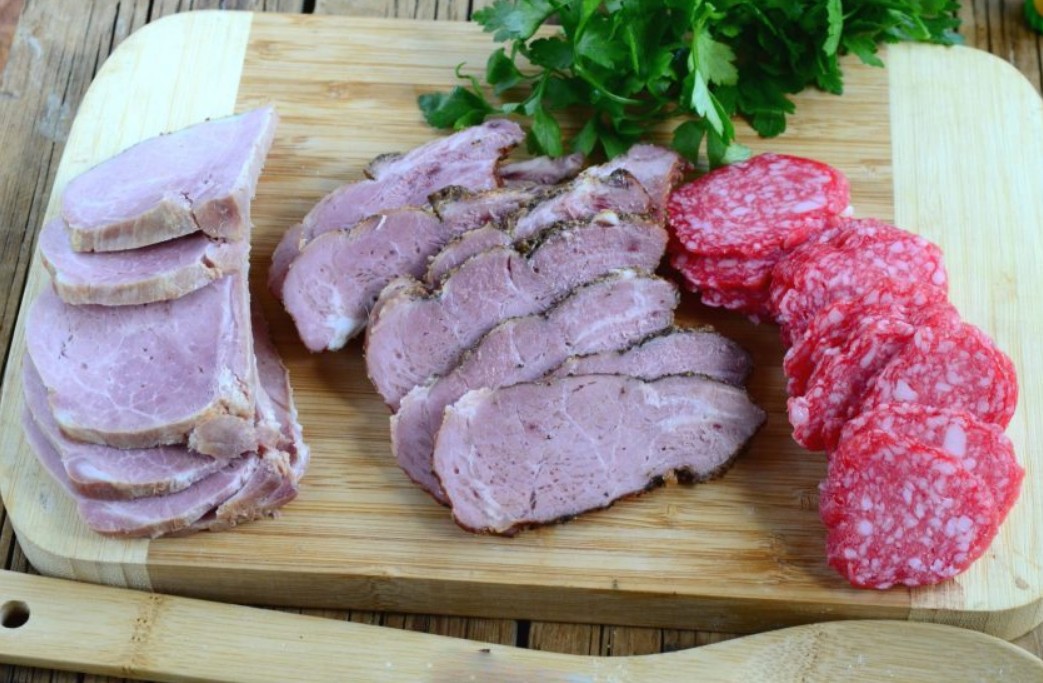 2 . Stage
First place the boiled pork on a flat plate, then make the bottom of the salami and the handle of the pastor. You get such a basket.
3 . Stage
Thinly cut the carrots and cucumbers with the help of a peeler and roll them up, decorate the top of the basket with rolls and greens. Bon Appetit!!!