Cooking
1 . Stage
Dissolve the yeast in warm milk, add 1/2 tbsp. l Sahara. Leave on for 15 minutes.
2 . Stage
Then add the sifted flour to the dough and knead the dough. Cover with a towel and place in a warm place for 30 minutes.
3 . Stage
Divide the eggs into proteins and yolks. Put the proteins in the refrigerator, beat the yolks with sugar.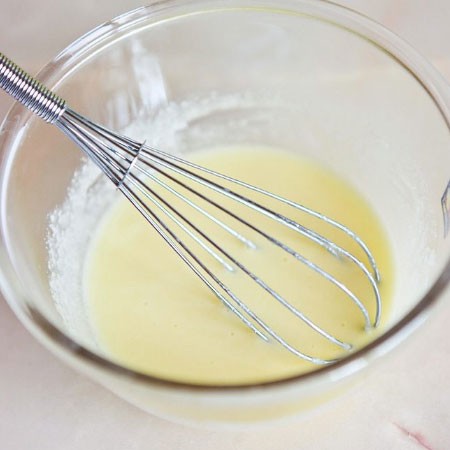 4 . Stage
Melt and cool the butter.
5 . Stage
Add the yolks and butter, vanillin and salt to the test, mix well. Knead the dough by adding flour.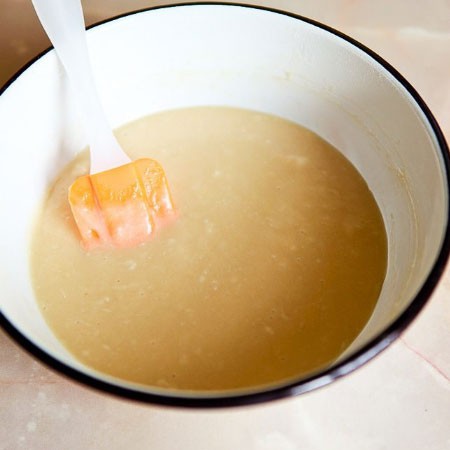 6 . Stage
Whip the proteins into a stable foam and add to the dough. Cover the dough with a towel and leave it in a warm place for 1 hour.
7 . Stage
Add dried fruits and nuts to the dough, mix well and let it sit for another 20 minutes.
8 . Stage
Put in molds, leave them to rest for 15 minutes. Then put in a preheated oven to 120 degrees for 10 minutes, then increase the temperature to 180 degrees and bake 40 minutes or until cooked.
9 . Stage
For icing in a pan, mix water, sugar and lemon juice, simmer constantly stirring until a thick syrup. Beat the whites to a thick foam, then without stopping whipping hot syrup in the squirrel in the late.
10 . Stage
Cover the Easter cakes with finished glaze and sprinkle with any sprinkle.
11 . Stage
Easter cake in milk turns out to be very tasty, tender and airy, for cooking you can use milk of any fat content, as well as any dried fruits and nuts. Decorate the icing with any sprinkles or figures, be sure to give time for the icing to harden. If you do not have live yeast, then you can use dry yeast, it will take about 1-1.5 tsp.