Cooking
1 . Stage
Beat the egg with kefir in a water bath for about 3 minutes.
2 . Stage
Add all other ingredients in turn after each stirring. Add starch last.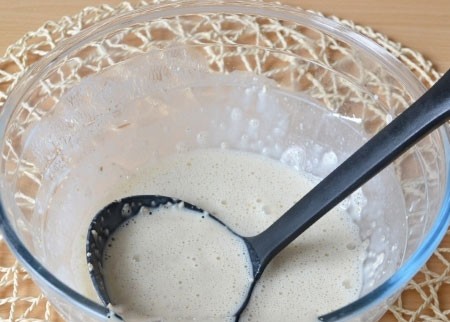 3 . Stage
Lubricate the pan with olive oil, pour one ladle of dough and cook over medium heat until brown on each side, like regular pancakes.
4 . Stage
Pancakes for Ducane are ready.
5 . Stage
Bon Appetit!!!