05.08.2022
14
Recipe information
Servings per container:
20
Cooking
1 . Stage
Pour the flour into a bowl for kneading the dough. Add the soft butter. Mix the butter and flour with a fork. Dissolve the salt in the milk and add to the flour.
2 . Stage
Knead the dough with a fork. Roll into a ball with your hands. Then knead well on a table for about 5 minutes to spread the butter evenly. The dough is smooth. Wrap in clingfilm and leave at room temperature for 30 minutes.
3 . Stage
Тесто обмять на рабочей поверхности без муки.
4 . Stage
Divide the dough into two parts. Roll each part into a ball, pulling the ends of the dough toward the center. Wrap one in clingfilm.
5 . Stage
Roll out the dough thinly (but not until transparent) into a flourless circle (if you are not comfortable rolling, you can add a little flour). Cut into rhombuses (a pizza cutter is best, using a long pancake spatula).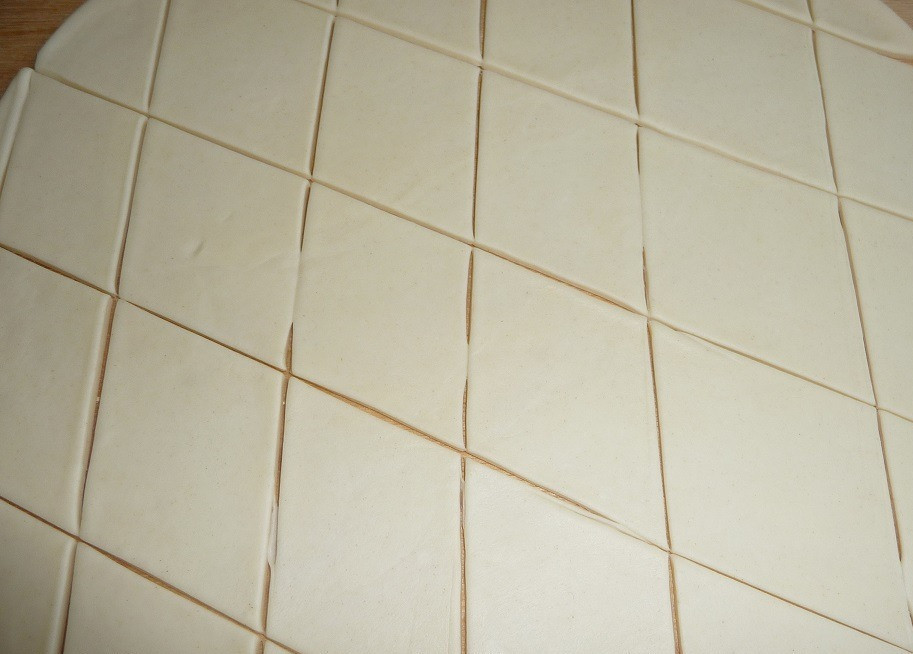 6 . Stage
Scraps roll into a ball, repeat rolling out the dough, you can cut out circles.
7 . Stage
It is more convenient to remove the dough with a spatula, put it on baking paper without flour, cover it with a towel from getting stale.
8 . Stage
Fry in plenty of oil over moderate heat until lightly golden. When putting in the oil, try to drown the billets in it at once. Drain the ready ears on kitchen paper towels. Do not heat the oil too much, make sure it does not burn. My stove is electric and has 6 switch positions. I heat the oil to 5, then turn it down to 4, fry periodically switching to 3, when the oil cools down - to 4. If your oil is too hot, set it aside or add some cold oil.
9 . Stage
You get a lot of ears. You can sprinkle with powdered sugar.