Cooking
1 . Stage
Finely chop the crab sticks and onion.
2 . Stage
Mix the minced meat with crab sticks, onions, add eggs, bread soaked in water, you can add chopped greens. Season everything to taste and mix well.
3 . Stage
Form cutlets from the resulting minced meat, roll them in flour and fry in vegetable oil on both sides until golden, about 15 minutes on each side.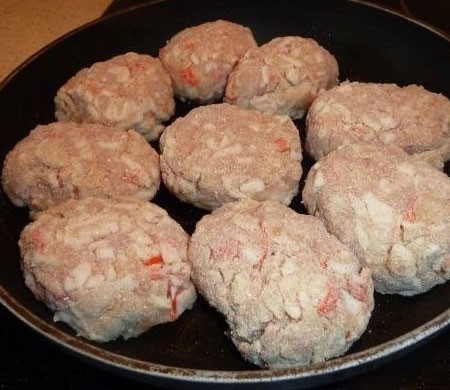 4 . Stage
Place the cutlets with crab sticks in a bowl and cover for a couple of minutes, then you can serve with any side dish.
5 . Stage
Bon Appetit!!!