Cooking
1. Stage
Rinse poppy from debris. Pour in milk and cook. Cook the poppy until the milk is completely absorbed.
2. Stage
Pour raisins with boiling water. Then mix it with poppy seeds and sugar.
3. Stage
Knead the dough from all the ingredients. The dough should come together in a lump and be sticky.
4. Stage
Sprinkle the table with flour and roll out the dough into a layer measuring 20 cm. Cut lengthwise into 2 parts. We spread the poppy seed filling.
5. Stage
Pinch the edges of the rolls, put on a baking sheet, grease with an egg and bake at 180 degrees for about 45 minutes.
6. Stage
Chill and chop the curd roll with poppy seeds .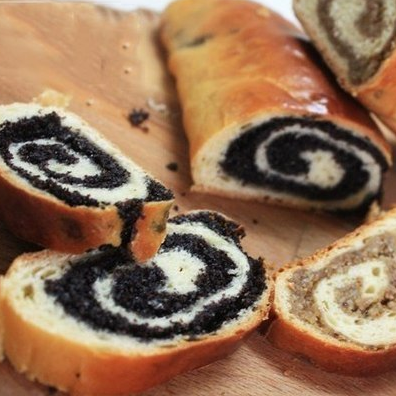 7. Stage
Bon Appetit!!!