Cooking
1 . Stage
Dice the onion, grate the carrots and fry in vegetable oil until soft.
2 . Stage
Cut the meat as for chops, beat with a hammer, salt and pepper. Put cooked vegetables and sliced melted cheese on top.
3 . Stage
Roll up and bind with threads, fry in vegetable oil on all sides until golden brown.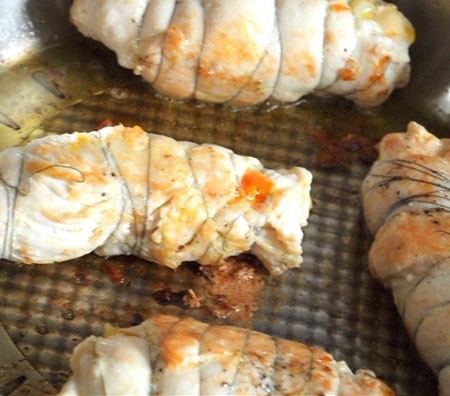 4 . Stage
Put the finished rolls on paper towels to remove excess fat, let cool slightly, remove the threads and serve.
5 . Stage
Bon Appetit!!!
6 . Stage
Chicken rolls with cream cheese are tender, tasty and satisfying, it's quite simple and quick to cook, such rolls are perfect for any holiday table. To spice up the dish, you can add sweet pepper to vegetables, just add your favorite spices. Also choose cheese according to your taste, you can take it without additions or with any taste.