Cooking
1 . Stage
Chop the onion finely.
2 . Stage
Place onions, juice and orange zest, beer, sugar and cranberries in a pan. After boiling, reduce the heat to a minimum and cook for 25 minutes.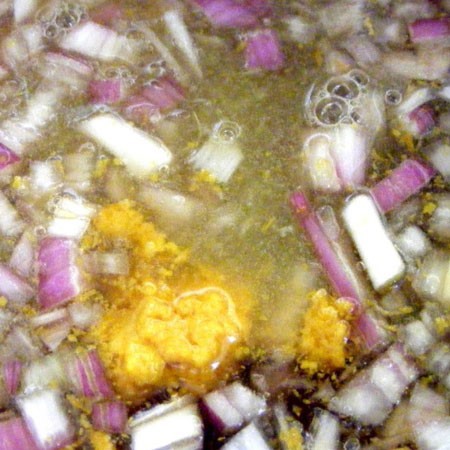 3 . Stage
Paste the finished sauce with a blender until smooth.
4 . Stage
Bon Appetit!!!
5 . Stage
Cranberry meat sauce is moderately acidic with a sweet note, it has not only a bright color, but also a taste. This sauce is perfect for any kind of meat cooked using various technologies, as well as for baked and fried fish. It is very simple to prepare the sauce, only it takes time for it to be boiled to the desired consistency.