Cooking
1 . Stage
Peel the eggs, cut and place with the rest of the ingredients in the blender bowl, except for crackers.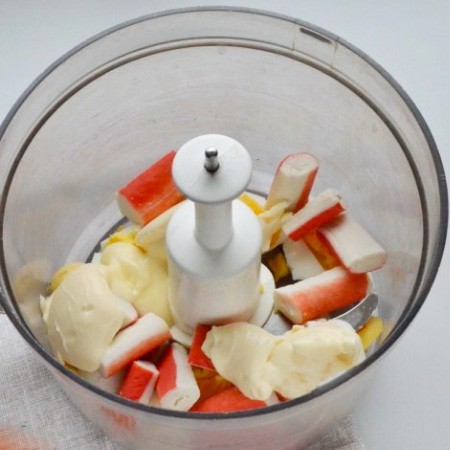 2 . Stage
Beat until pasty.
3 . Stage
Squeeze the crab mass onto the crackers using a pastry bag through the wide nozzle.
4 . Stage
Decorate and serve.
5 . Stage
Bon Appetit!!!
6 . Stage
Crackers crab appetizer is perfect for any festive table, it is very delicate and tasty, goes well with salty crackers. This appetizer is very convenient in serving, for decoration you can use greens and various berries. It is better to squeeze the filling immediately before serving so that the crackers do not get wet.