Cooking
1 . Stage
For the sauce, mix grated horseradish, mayonnaise and ketchup until smooth.
2 . Stage
Cut the crab sticks in half at an angle.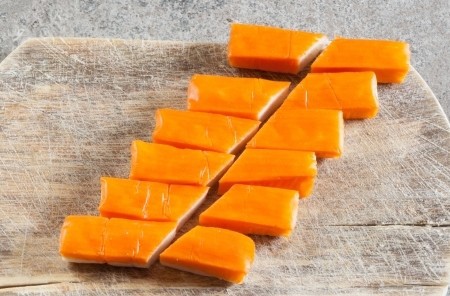 3 . Stage
Put the sauce in a small container and place the crab sticks. Shrimps are served in this way with this sauce, but crab sticks are cheaper and just as tasty.
4 . Stage
Bon Appetit!!!