Cooking
1 . Stage
Beat the eggs with a mixer with sugar and vanilla or vanilla sugar.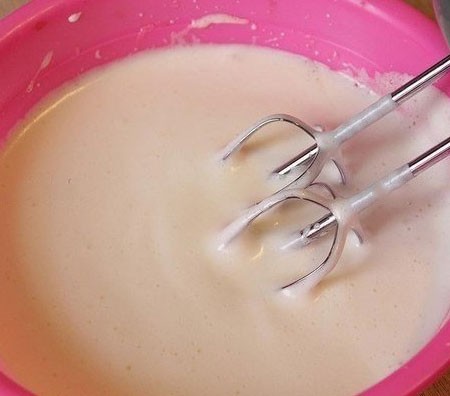 2 . Stage
Mash cottage cheese with 20 grams of butter.
3 . Stage
Pour the eggs into the curd, begin to beat and gradually add the flour while whipping.
4 . Stage
Lubricate the baking dish with the remaining oil, sprinkle with breadcrumbs and pour the finished dough.
5 . Stage
Bake in a preheated oven for 25 minutes at 220 degrees. The casserole should have a golden brown.
6 . Stage
Bon Appetit!!!
7 . Stage
Curdless casserole without semolina turns out to be very tender and tasty, cooking is quite simple and quick. Before serving, sprinkle with powdered sugar, pour jam or syrup. Such a casserole is perfect for a light snack for the whole family, and it is also quite useful, which is good for baby food. The baking dish needs to be a little sprinkled with breadcrumbs to make a beautiful and crisp crust in the casserole. Serve with tea, cocoa or just with warm milk.