Cooking
1 . Stage
Finely chopped cabbage. Knead with your hands. Peel and grate carrots.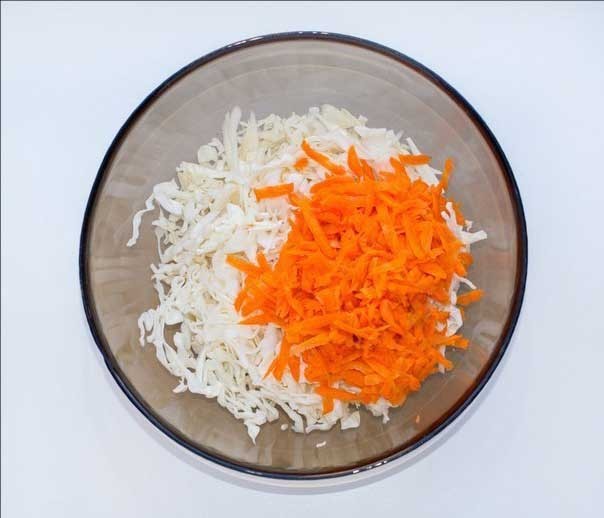 2 . Stage
Finely chopped red cabbage, removing the hard parts. It is good to stretch your hands so that it becomes softer and let the juice go. Parsley cut.
3 . Stage
Drain the liquid from canned corn. Mix all the ingredients. Pour dressing and mix again gently.
4 . Stage
Salad dressing: yogurt, salt, sugar, mustard, vinegar, pepper. To mix. Beat a little with a spoon.
5 . Stage
Let the salad stand in the refrigerator for 2 hours, and then serve.
6 . Stage
Bon Appetit!!!