Cooking
1 . Stage
Peel and cut the boiled eggs into 4 parts. You can use quail eggs. Cut the olives in circles.
2 . Stage
Cut the cucumbers into thin slices using a peeler. dice cod liver.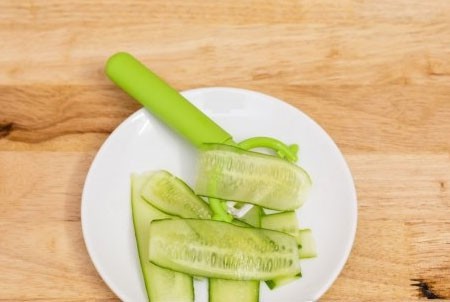 3 . Stage
Combine all the ingredients, salt to taste, garnish with herbs and serve.
4 . Stage
Bon Appetit!!!
5 . Stage
Cod liver salad with peas is light, tasty, healthy and satisfying. Cooking is quite simple and fast, it does not need to be seasoned, such a salad will definitely decorate any holiday table. Cod liver is very rich in vitamins and minerals, it goes well with olives and fresh cucumber. In order for the salad to look beautiful on the plate, you can not mix everything up, but simply lay it out in turn repeating layers, then the ingredients will not lose their shape as when mixing.