Ingredients
Cooking
1 . Stage
Grind instant oat flakes in a coffee grinder. In a deep bowl, combine soft butter and sugar. Mix well.
2 . Stage
Add oatmeal to the oil and mix again.
3 . Stage
Beat the egg and mix again.
4 . Stage
Pour the flour and knead the dough, it should turn out homogeneous and soft.
5 . Stage
Divide the dough into 8 parts, form balls, transfer to a baking sheet covered with parchment and flatten a little on top. Bake at 180 degrees for 20 minutes.
6 . Stage
Cool and serve cookies.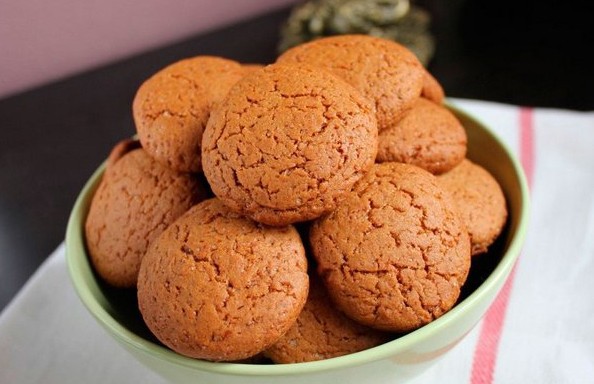 7 . Stage
Bon Appetit!!!
8 . Stage
Classic oatmeal cookies according to this recipe are very tasty, delicate and aromatic. Cooking is very simple and quite fast, to my taste I would add a little more sugar to accurately determine the amount of sugar, just at the end try the dough to your taste. Most importantly, do not dry the cookie so that it does not become hard. Very tasty with warm milk or hot chocolate.