Ingredients
Cooking
1 . Stage
Melt chocolate and butter in a water bath.
2 . Stage
Beat the egg with a fork of sugar and add the flour.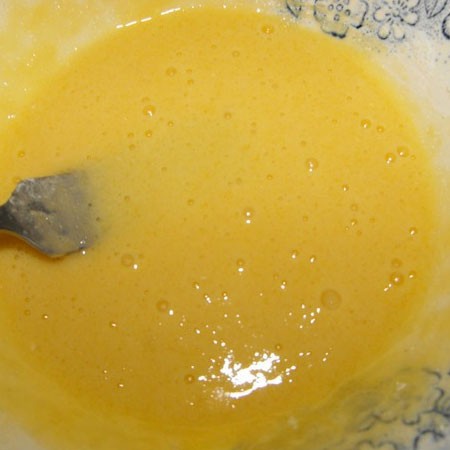 3 . Stage
Add the cooled chocolate and butter to the egg and mix, add cognac or vanilla if desired.
4 . Stage
We have two cupcake doughs, grease the molds with butter, if the silicone molds can not be lubricated. Sort the dough into shapes.
5 . Stage
Put in a preheated oven to 160 degrees for 12-15 minutes, or when the dough starts to rise, keep in the oven for 5 minutes, you don't need longer, otherwise there will be no liquid filling. Before serving, you can sprinkle with powdered sugar.
6 . Stage
Bon Appetit!!!
7 . Stage
Hot chocolate cake with liquid filling turns out to be surprisingly gentle, tasty with a rich chocolate flavor. For the preparation of such a cake, you can use any milk chocolate or with nut additives, but if you want to get a really real cake with liquid filling, then opt for dark chocolate, then the taste will be more intense and full. Serve hot with a scoop of ice cream or just for tea or other drinks.