Cooking
1 . Stage
Beat eggs with a sugar mixer in a lush foam. In a separate bowl, melt the butter with chocolate, cool a little. Then pour the chocolate mixture into the eggs in a thin stream while beating.
2 . Stage
Sift flour into the dough and mix well.
3 . Stage
In the form in which we will bake, grease the butter and sprinkle with cocoa. Pour the dough without filling the form to the top. Bake at 180 degrees for 10 minutes.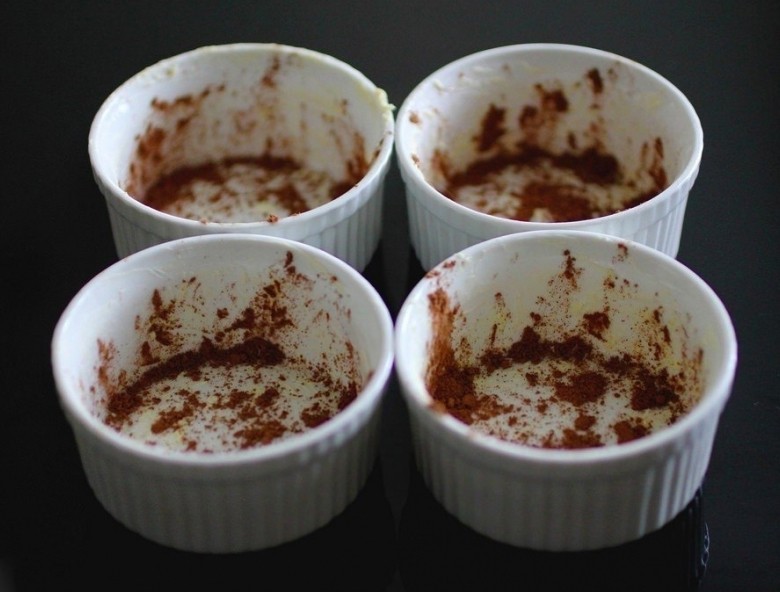 4 . Stage
Remove the fondant from the mold, sprinkle with powdered sugar and immediately serve still hot.
5 . Stage
Bon Appetit!!!
6 . Stage
Chocolate fondant is a very tasty and popular chocolate dessert with a liquid middle. Cooking it is very simple and fast. It will be delicious if you serve a warm fondant with creamy ice cream, as well as fresh fruit. For preparation, be sure to take chocolate with a high cocoa content.