Cooking
1 . Stage
Rub the cottage cheese through a sieve. Beat the egg together with sugar and add flour and coconut flakes to it, mix well with cottage cheese. Then cover the form with parchment grease with oil and sprinkle with flour. With cottage cheese, make small balls and lay on the bottom.
2 . Stage
Preheat the oven to 180 degrees. Mix flour, starch, baking powder and cocoa for the dough. Mix well.
3 . Stage
Chocolate smash. Bring milk to a boil, remove from heat and add chocolate so that it melts. Stir until smooth.
4 . Stage
Proteins to separate from the yolks. Beat the yolks with sugar for 4 minutes. Add the chocolate mixture to the yolks and mix. Add dry ingredients and mix until smooth. If the dough is very thick, dilute it with milk. Beat the whites with salt until stable peaks. Gently mix whipped whites to the dough.
5 . Stage
Pour the finished dough onto prepared balls, trying to fill all the empty spaces. Put the chocolate-curd cake in the oven and bake for 40 minutes, readiness to check with a toothpick. Remove and cool on a wire rack.
6 . Stage
For glaze, melt the chocolate in a water bath, add cream, honey and butter, stir until smooth. Chocolate-curd cake to glaze.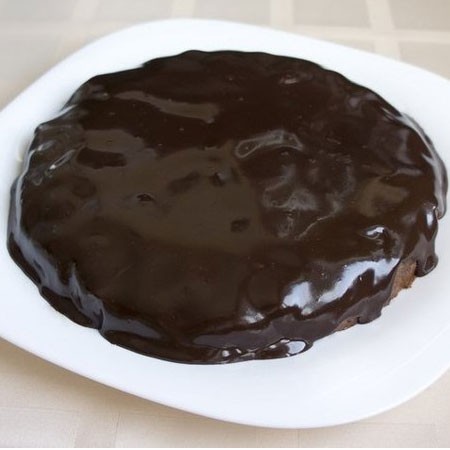 7 . Stage
Bon Appetit!!!