Cooking
1 . Stage
Put about 100 ml of cream on the fire, add the chocolate and cook while stirring until the chocolate is completely dissolved. Allow to cool.
2 . Stage
Whip the remaining cream for about 5-10 minutes with a mixer, then add the chocolate cream and mix well. With ready-made cream, you can smear cake cakes, as well as use for outdoor decoration of cakes and desserts.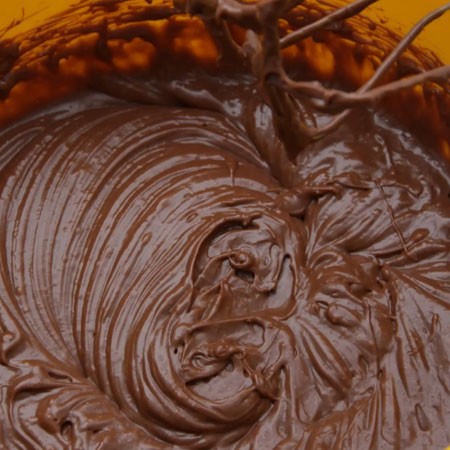 3 . Stage
Bon Appetit!!!
4 . Stage
Chocolate cream of two ingredients turns out to be tender, airy and delicious. If you use bitter chocolate for cooking, then it is worth adding a little sugar powder to make the cream more sweet, for milk chocolate, additional sweetness is not needed, but this is all a matter of taste, so try and add sugar powder if necessary. Sugar is better not to use otherwise the cream will be with grains.