06.04.2022
245
Recipe information
Cooking
1 . Stage
Cut the eggplant and meat into strips. Fry the chicken in butter until golden brown.
2 . Stage
Peel and finely chop the ginger, and chop the garlic.
3 . Stage
In a separate bowl, combine sugar, sesame, starch, soy sauce and pepper to taste. Mix well.
4 . Stage
Fry the eggplants in a pan where they cooked the chicken until golden, then add the garlic and ginger, cook for another 2 minutes.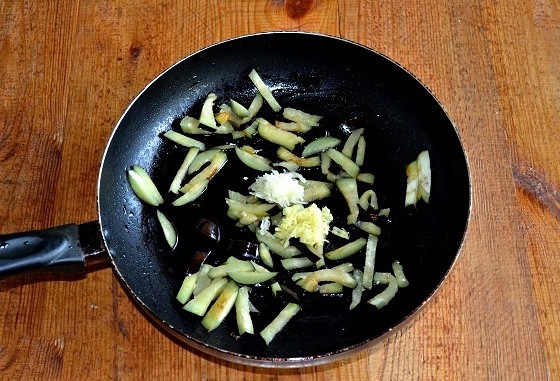 5 . Stage
Add the chicken to the eggplant, mix and warm for several minutes.
6 . Stage
Add the cooked sauce to the pan and cook for a few more minutes or until the sauce has almost evaporated.
7 . Stage
Serve the dish hot.
8 . Stage
Bon Appetit!!!