03.08.2022
14
Recipe information
Servings per container:
3
Cooking
1 . Stage
To prepare these wings is very simple. Peel the onion, garlic and prepare the spices.
2 . Stage
Rinse wings with cold water, dry and cut with scissors at the joint in 2-3 parts (depending on what kind of wings you will find).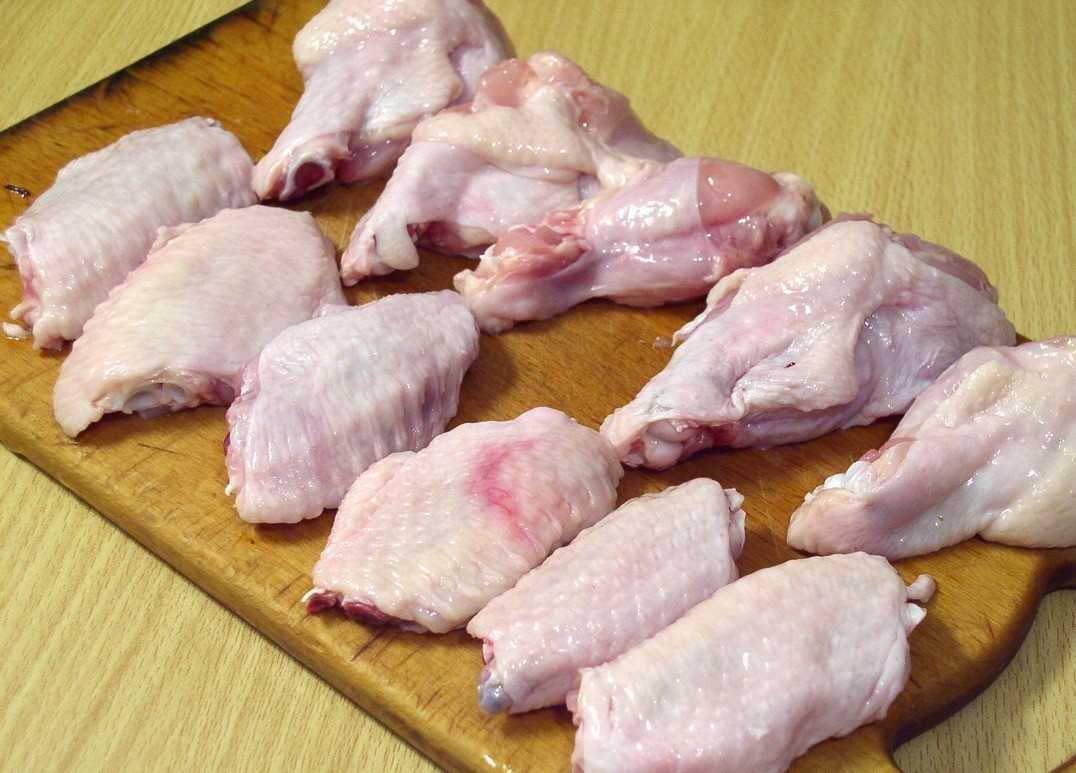 3 . Stage
Heat vegetable oil in a frying pan, put the slices in the hot oil and fry, turning over high heat, until brown.
4 . Stage
Peel the onion, cut into quarter rings and place on top of the wings. Do not stir and cover. Braise for 2 minutes, onions will yield. Then mix onions with wings, reduce heat and stew under a lid in its own juice for 15-20 minutes. Do not open the lid, but if you really want to, shake the pan and open 10 minutes later. Wait for the amount of juice to begin to decrease.
5 . Stage
Salt and pepper, and now add either just sour cream or as desired, to get a thicker sauce, dilute sour cream with water 1 tbsp. mixed with 1 tsp. of starch. Pour the prepared sour cream into the pan with the wings. Stir the wings in the sauce well. Taste and add salt and pepper, if necessary. And add a finely chopped clove of garlic, but you can cook without it.
6 . Stage
Braise the wings in the sour cream for another 20-25 minutes on a low, low heat under a tight lid. The wings in sour cream are ready. Delicious both hot and cold. I like this dish the next day, when the sauce turns to jelly. Very tasty!
7 . Stage
Bon appetit!