28.07.2022
6
Recipe information
Cooking
1 . Stage
Mushrooms, onions are overcooked.
2 . Stage
Depending on the size of the fillet, cut it lengthwise into plates (I had 3, in the photo 2 came out that way), batter the pieces of fillet and sprinkle with spices. Fry egg pancakes (2 eggs, a tablespoon of mayonnaise, salt).
3 . Stage
Let's proceed with the formation of the roll. Spread the fillet, smear it with mayonnaise.
4 . Stage
In the pancake wrap the mushrooms mixed with onions. Mix the stuffed mushrooms with raw egg, so that when you cut the rolls the mushrooms do not fall apart.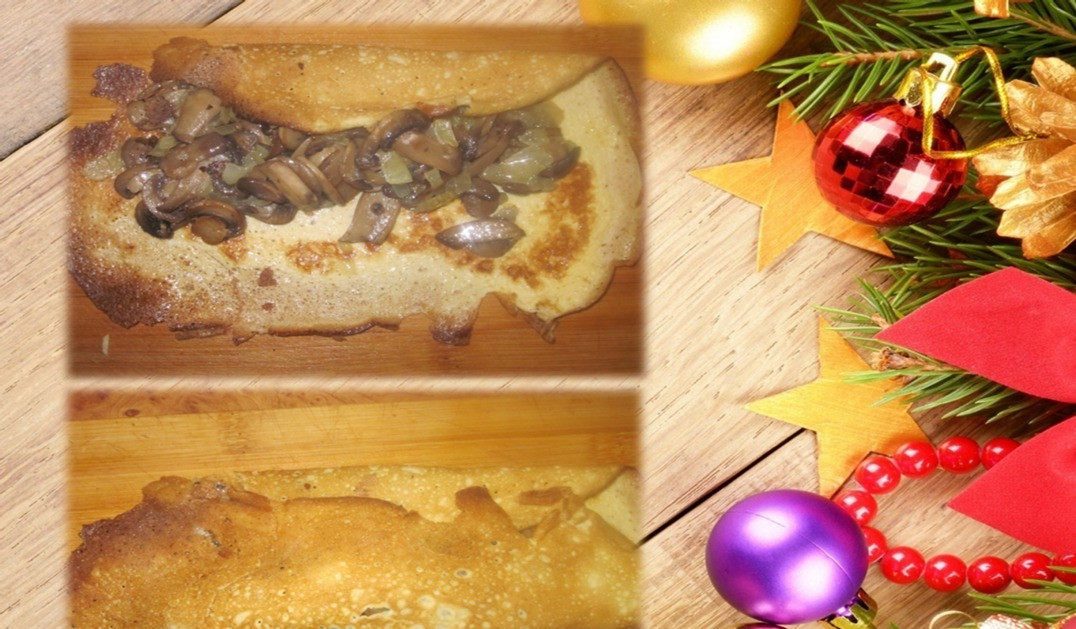 5 . Stage
Place the pancake on top of the fillet. Top with carrot slices.
6 . Stage
Cover with the next piece, which is also smeared with mayonnaise. In the second pancake we wrap the cheese mix + garlic + dill.
7 . Stage
Place the pancake on top of the fillet. On top - plates of carrots (in the section you can see only one layer of carrots, I forgot to put the second layer).
8 . Stage
Spread out the chicken skin, lay out the roll. I fasten the skin with toothpicks.
9 . Stage
Place on foil and wrap in the form of a candy. Put in the oven for 1 hour (medium heat). Before taking the roll out of the oven, open the foil to brown the roll. Make sure that the foil does not stick to the baking tray (I sometimes pour a little water on the tray).
10 . Stage
Cut the cooled roll into portions and serve. Bon appetit!