03.08.2022
11
Recipe information
Servings per container:
7
Cooking
1 . Stage
Chicken liver should be thoroughly washed and cleaned of membranes. Grind it with a meat grinder.
2 . Stage
Add eggs, flour, semolina, salt and pepper. Mix everything well.
3 . Stage
In the mass add milk, beat with a blender 1 - 2 minutes and leave alone for about 40 minutes to let the semolina swell.
4 . Stage
Prepare the filling. Wash and peel carrots and grate them on a coarse grater. Peel the onion and cut it into small cubes. Lightly fry the onion in vegetable oil
5 . Stage
Add carrots to onions and fry for about 10 minutes. Salt, pepper to taste
6 . Stage
Fry the pancakes like any other thin pancakes in a heated frying pan with vegetable oil. Fry the pancakes on both sides until they are ready. An important point in the preparation of pancakes - do not overcook (then it will be difficult to curl the pancakes, they break) While frying each pancake add oil to the skillet. I hold the skillet at an angle, pour the mass into the top and turn the skillet to different positions, distributing the mass evenly. To flip the pancake, I pick up the edge with a spatula, take it with my fingers and gently push the spatula under the pancake to the end of the pan, a magical swing, and it flips over.
7 . Stage
The hot pancake can be smeared with mayonnaise (to anyone's taste) add the filling (about 1 dessert spoon) and fold into an envelope.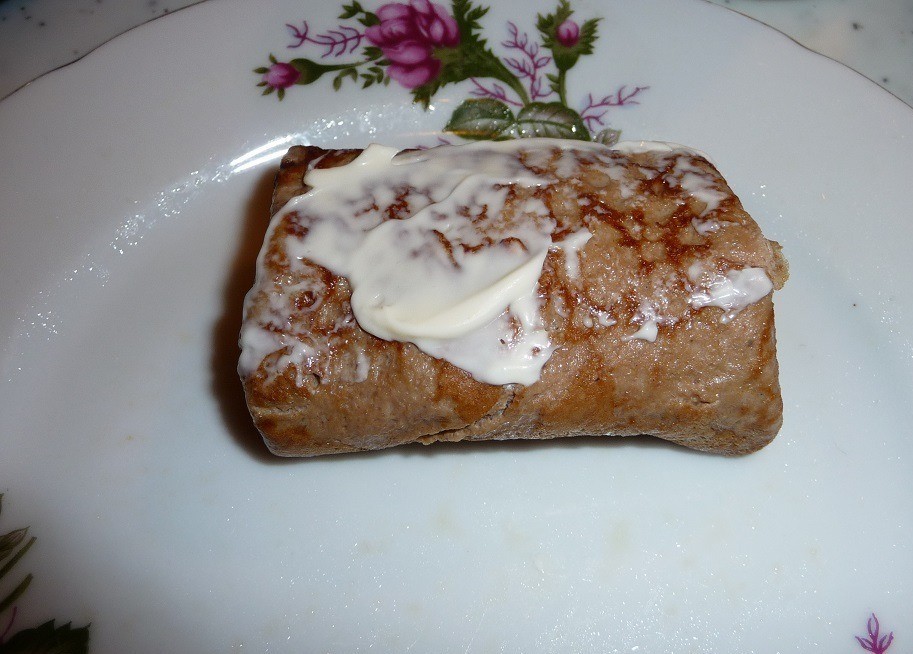 8 . Stage
I ended up with 14 pancakes. I hope you like them! Enjoy your meal!