Cooking
1 . Stage
Cut the meat into medium slices and fry in vegetable oil until golden brown.
2 . Stage
Squeeze the juice directly from the lemon to the meat and rub a little zest. Then add chopped garlic and cook for 2 minutes, then add cream, season to taste.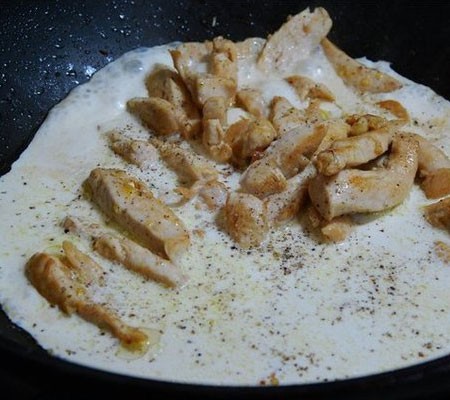 3 . Stage
If the frozen peas are previously thawed, when the cream begins to thicken, add to the pan of peas and cook for 5 minutes.
4 . Stage
Fettuccine boil in salted water until tender and drain.
5 . Stage
Add fettuccine to the pan, mix and remove from heat. Fettuccine with chicken and green peas is ready, serve hot.
6 . Stage
Bon Appetit!!!