Cooking
1 . Stage
In a medium bowl, combine flour with baking powder and salt. Mix cottage cheese with eggs, sugar and vanilla and beat in a combine until smooth. Add the dry mixture and mix. The mass will be slightly sticky.
2 . Stage
Heat 2 tablespoons of cream in a pan. Put half a glass of flour on a plate.
3 . Stage
Measure a portion of the dough with a spoon, put a square of chocolate in the middle, and sprinkle with flour on top. Blind the cheesecake.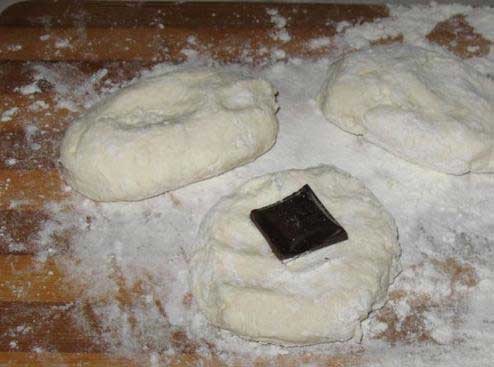 4 . Stage
Fry on both sides until golden brown over medium heat. Sprinkle the cottage cheese with powdered sugar and serve.