Cooking
1 . Stage
Add salt and flour to kefir, knead the dough and put it in a warm place for half an hour.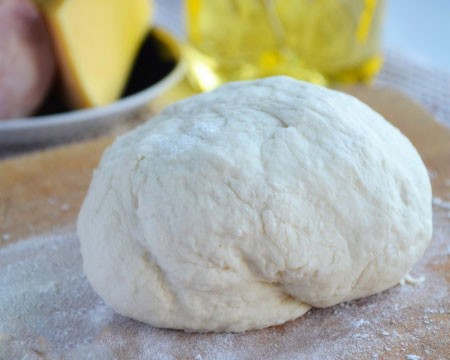 2 . Stage
Roll the dough thinly and grease with melted butter. Roll and put in the refrigerator for 30 minutes.
3 . Stage
Cut the ham and cheese into slices, chop the greens. Cut the roll into pieces and roll, lay ham and cheese in the center of the dough, sprinkle with greens on top and pinch the edges.
4 . Stage
Heat vegetable oil in a pan and fry envelopes on all sides until golden brown.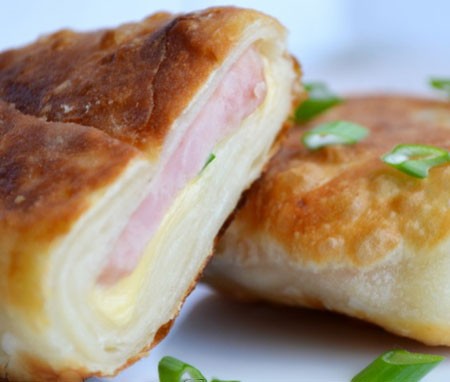 5 . Stage
Puff pastry envelopes with cheese and ham are very tender, juicy and tasty. Such envelopes are perfect for breakfast or as a snack for a large group of friends. It is very simple to prepare them, puff pastry is cooked on kefir, its preparation is very easy, and the dough itself is tender. You can use cheese of any taste, greens also take to your taste it can be dill, parsley or green onions.