06.04.2022
130
Recipe information
Cooking
1 . Stage
Mix eggs, salt, milk, sugar in a bowl and beat with a whisk. Then pour in flour and baking powder. Mix well so that there are no lumps.
2 . Stage
Add finely chopped greens, grated cheese, and vegetable oil. Mix until smooth.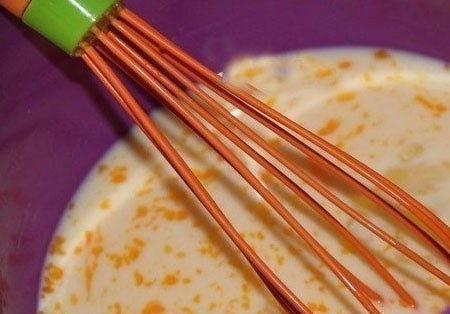 3 . Stage
Grease a frying pan with vegetable oil before each pancake. Pour with a ladle and fry on both sides until golden.
4 . Stage
Cheese pancakes with greens are ready, serve warm with sour cream.
5 . Stage
Bon Appetit!!!