Cooking
1 . Stage
Put all the ingredients into the bread machine as described in the instructions and use the "Dough" mode.
2 . Stage
After the dough is cooked, beat it several times to remove the air. Roll out into a layer, no thinner than 1 cm! Cut with a pizza cutter into cubes about 2 cm apart.
3 . Stage
Place the cushions on a baking tray. Cover with a cloth and leave to rise until it has doubled in volume.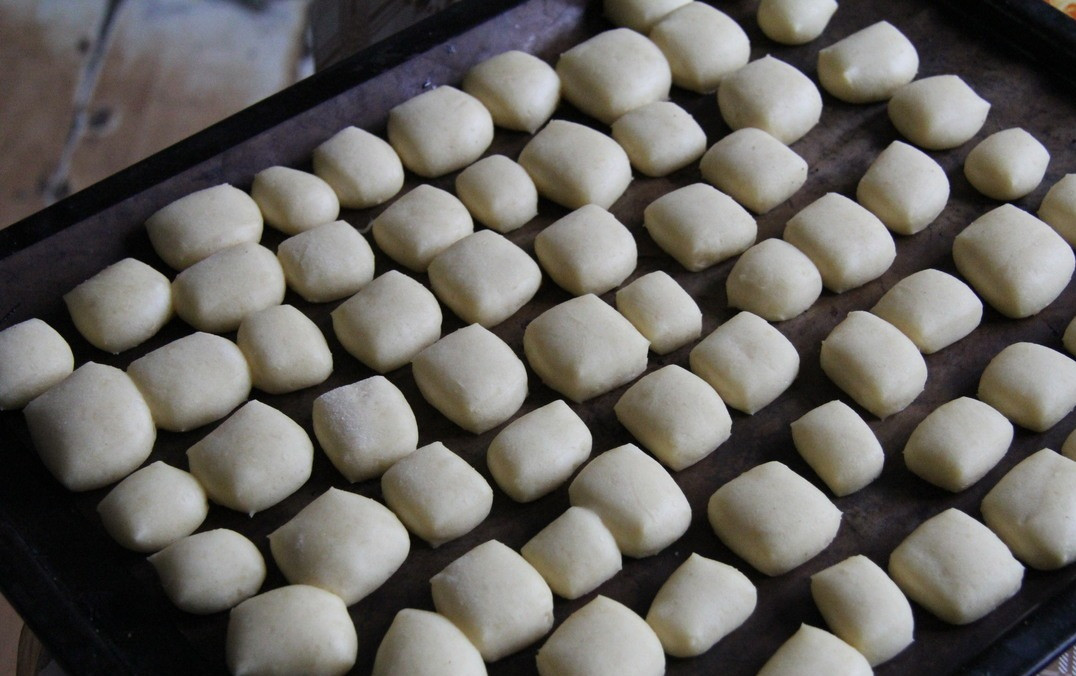 4 . Stage
You can spray with a little water or milk before baking. Bake at 180 degrees for about 15 minutes (until golden)