Cooking
1 . Stage
Grate the cheese on a coarse grater.
2 . Stage
Beat the egg with milk and add to the cheese, mix well.
3 . Stage
Grease a baking sheet with vegetable oil and spread 1 layer of pita bread on it.
4 . Stage
Spread the pita bread with cheese and put the next layer of pita bread, repeat the layers.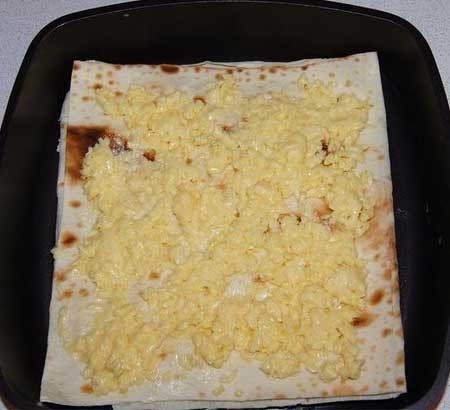 5 . Stage
The last layer should end with pita, grease the top layer of cheese pie with butter. Put in the oven for 30 minutes at 180 degrees.
6 . Stage
Bon Appetit!!!