Cooking
1 . Stage
Knead the dough by mixing kefir with egg, salt and flour. Flour can pick up more than indicated in the recipe. Knead the dough well and leave for 20 minutes.
2 . Stage
Season the minced meat to taste and add water to it so that it becomes a little liquidy.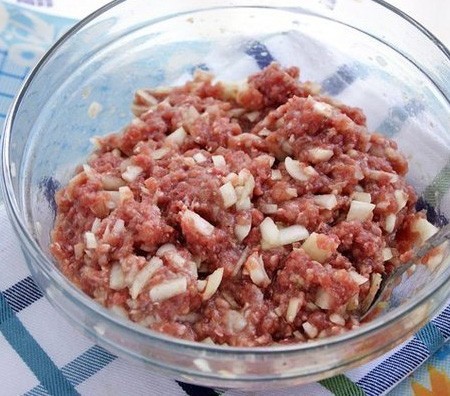 3 . Stage
Divide the dough into pieces, roll out and lay the filling on one side.
4 . Stage
Make a cheburek and cover the edges with a rolling pin so that the juice does not flow out, cut off the excess test.
5 . Stage
Fry pasties on kefir on both sides until golden brown on both sides in a large amount of vegetable oil.
6 . Stage
Kefir chebureks serve warm.
7 . Stage
Bon Appetit!!!