Cooking
1 . Stage
Divide the eggs into proteins and yolks. Beat whites with half sugar until soft peaks.
2 . Stage
Beat the yolks with the rest of the sugar and vanilla until white.
3 . Stage
Mix the whites with the yolks. Add the flour a little while mixing easily.
4 . Stage
Peel the apples from the skin, cut into slices, remove the middle. Put in a greased form 3/4 of the dough, apples on it.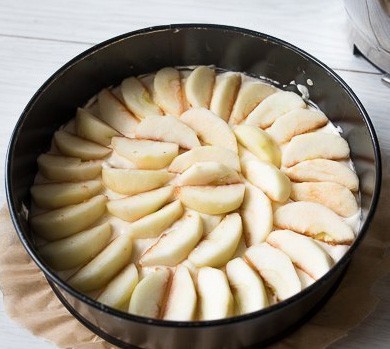 5 . Stage
Cover the apples with the rest of the dough and put in the oven for 30 minutes at 190 degrees.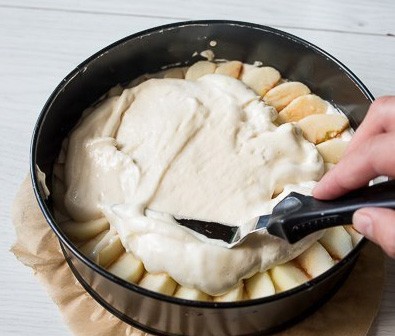 6 . Stage
Ready charlotte can be sprinkled with powdered sugar.