Cooking
1 . Stage
Peel and grate carrots on a coarse grater, add raisins.
2 . Stage
Mash the butter with sugar.
3 . Stage
Add one egg to the oil, after each mix well until smooth.
4 . Stage
Add grated carrots and natural yogurt to the oil.
5 . Stage
Add flour with baking powder, add cinnamon and mix well. The dough should turn out medium density.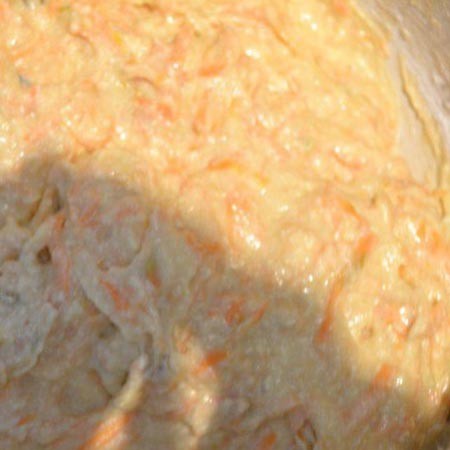 6 . Stage
Put the dough in molds and bake at 180 degrees 25 minutes.
7 . Stage
Ready-made muffins can be sprinkled with powdered sugar.
8 . Stage
Bon Appetit!!!
9 . Stage
Juicy, aromatic, tender and tasty carrot muffins with raisins and cinnamon are a wonderful recipe that will help feed healthy children. Making such cupcakes is very simple and quite quick, they are great for the whole family for breakfast or for a quick bite. Instead of raisins, you can also add chopped dried apricots or prunes, even if you do not like cinnamon, replace it with vanilla sugar.