Cooking
1 . Stage
Clean the fish, cut into portions. Salt and pepper to taste, roll in flour.
2 . Stage
Fry the carp in vegetable oil until golden brown on both sides, then add the finely chopped onions and cook for a few more minutes.
3 . Stage
Pour in milk, cover and cook for 10 minutes, add a little salt and pepper.
4 . Stage
Serve the fish in a place with gravy.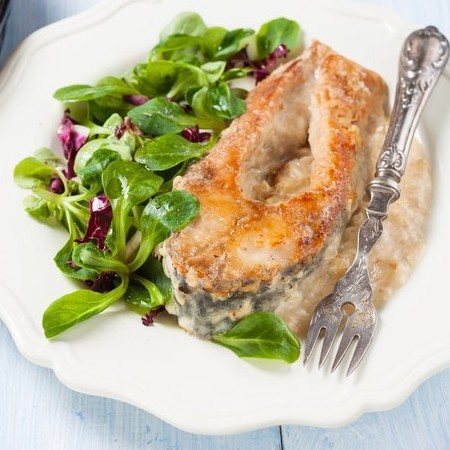 5 . Stage
Bon Appetit!!!