Cooking
1 . Stage
From slices of bread cut circles with a glass or a special shape.
2 . Stage
Cut the fat into slices, the cucumber into half rings, and the onion into slices. First put lard on bread, then onion and cucumber, chop with skewers or toothpicks.
3 . Stage
Sprinkle chopped parsley on top and serve.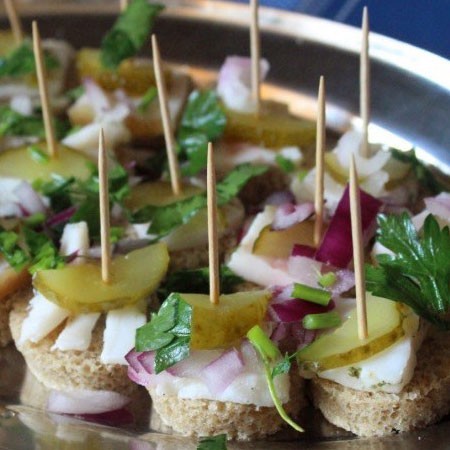 4 . Stage
Bon Appetit!!!
5 . Stage
Canapes for vodka are very tasty, easy to prepare and from available products. Such mini sandwiches are perfect for a men's company for strong alcoholic drinks. The ingredients are indicated for a fairly large company, so adjust the quantity for yourself. For cooking, you can use regular onions, the skins of bacon can be left or cut as you like.