01.08.2022
17
Recipe information
Servings per container:
12
Cooking
1 . Stage
Making a sourdough. I made it in two ways: 1. I mixed yeast + sugar + flour in a bowl, then milk. 2. I mixed milk + sugar + yeast in a bowl. In the first case, the kneading dough was perfect, there was enough flour exactly as per the recipe, the dough did not stick to my hands. In the second case, when kneading the dough, it was sticky, and I had to add more flour, about 4 tablespoons "over" the amount specified in the recipe. So, the okra rises at room temperature, but since I have an electric oven, I put a bowl of sourdough for about 20-30 minutes at 40 degrees.
2 . Stage
The proofing has risen, the ingredients can be added to the main dough and our future buns can be kneaded
3 . Stage
Add sugar and salt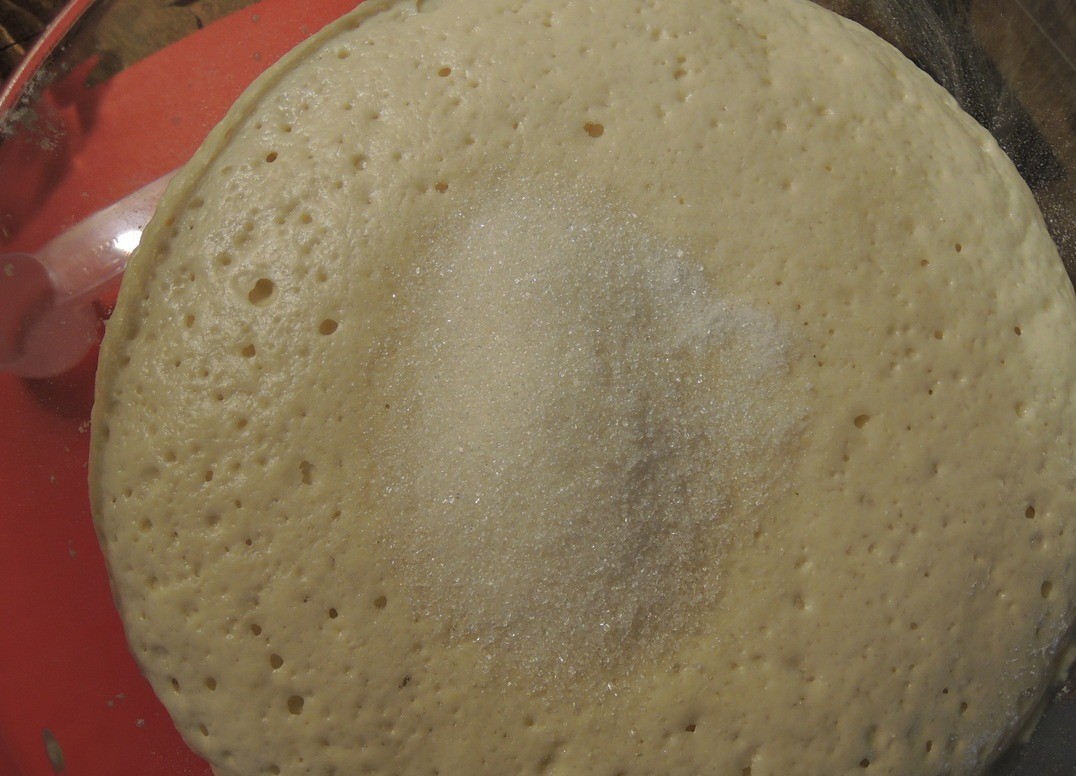 4 . Stage
One egg yolk
5 . Stage
Melted butter and flour. Knead, twist and knead the dough with your hands, twist into a neat ball and put it back in the warm place to rise
6 . Stage
After the dough has risen twice, or maybe even all three times, we crush it a little and form it into balls. Usually from this amount of ingredients, I get 12 buns.
7 . Stage
Let the buns rest for about 10 minutes, then brush with egg and sprinkle sesame seeds on top. Here we should note two options. 1. Beat the egg and milk and grease. 2. beat the rest of the egg and milk and grease. In the first option, the buns will shine, there will be such a glossy effect when baked. In the second option, the buns will be kind of matte. And not as appetizing. We put them in the oven heated to 200 degrees for 15 minutes, no more. You can even less, it's up to you.
8 . Stage
These buns are just greased with protein and milk, they are matte
9 . Stage
These buns were greased with a whole egg. Bon appétit.