Cooking
1 . Stage
Wash the apples. Melt the butter. Soak raisins in brandy. In a bowl mix warm milk, sugar, yeast, 1 tbsp. flour (of the total amount). Put the sourdough for 10 minutes in a warm place.
2 . Stage
Mix flour, salt, add the dough, mix until smooth. Add butter, knead the dough until elastic and soft. Place in a warm place, covered with clingfilm, for 1 hour.
3 . Stage
After an hour, knead the dough.
4 . Stage
Roll out the dough into a 35 /22 cm layer. Brush with soft butter and sprinkle with brown sugar. Sprinkle "brandy" raisins. Roll up into a roll.
5 . Stage
Cut the apples in half, remove the pulp, making bowls. Place in a baking tray.
6 . Stage
Cut the roll into 6 equal pieces, put into apple cups, cover with foil. Leave to prove, 20-25 minutes, in a warm place. Before baking, brush the pieces with a mixture of milk and egg yolk and sprinkle with brown sugar.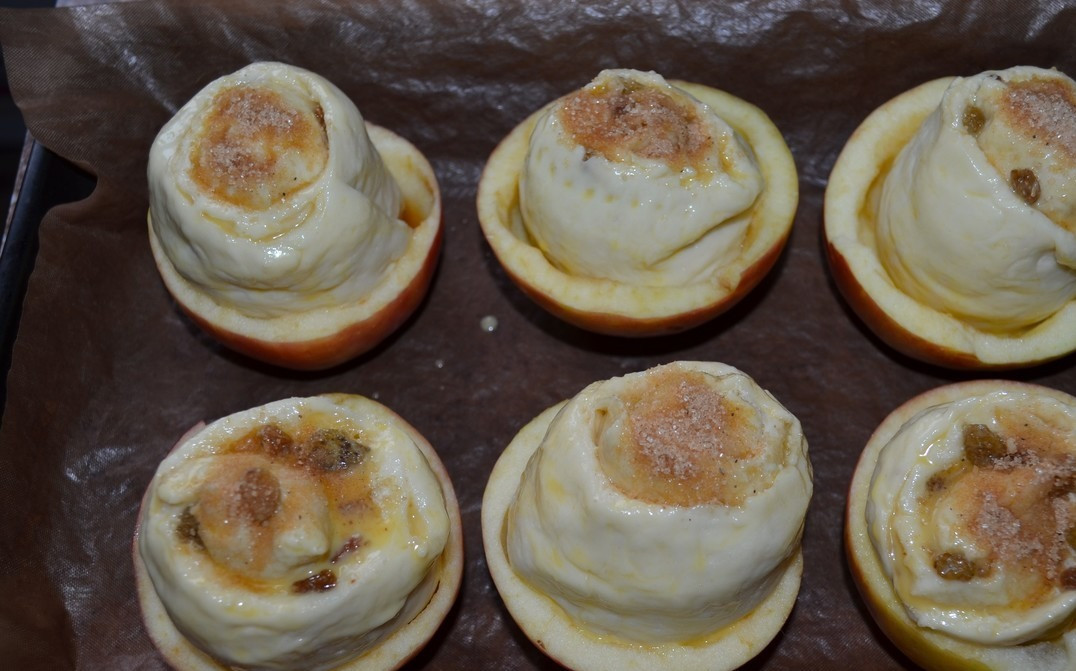 7 . Stage
Bake for 30 minutes, at 190 degrees, until a beautiful blush. Focus on the features of your oven.