Cooking
1 . Stage
Melt the melted butter in a frying pan. Add the frozen mixture and fry for 8-10 minutes.
2 . Stage
Next, take a cauldron or frying pan and melt the butter. Pour the dry bulgur grits in the oil. Fry it for about 2 minutes until slightly golden.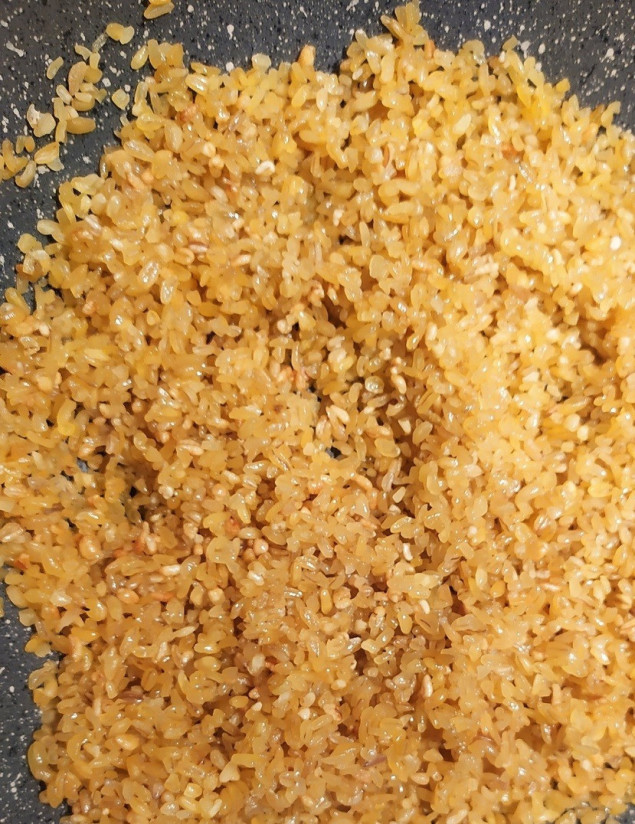 3 . Stage
Add the roasted vegetables and stir.
4 . Stage
Then pour hot boiling water over everything. Cover the pan with a lid and stew over low heat for about 15 minutes until there is almost no liquid left in the pan.