Cooking
1 . Stage
Chop pepper, chives, garlic and ginger very finely, add sugar.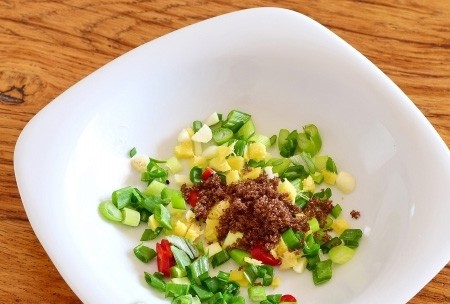 2 . Stage
Add sesame seeds, add soy sauce and sesame oil. Mix well.
3 . Stage
Thinly chop the meat.
4 . Stage
Put the meat in the marinade and mix well so that each piece is covered. Leave to marinate for 1 hour.
5 . Stage
Shake the vegetables from the meat so that they do not burn during frying. Fry the meat in a pan for 4 minutes on each side.
6 . Stage
Serve bulgogi with any side dish or just vegetables.
7 . Stage
Bon Appetit!!!