Cooking
1 . Stage
Cut the onions into small cubes, and grate the carrots. Fry in vegetable and butter until the onions are soft.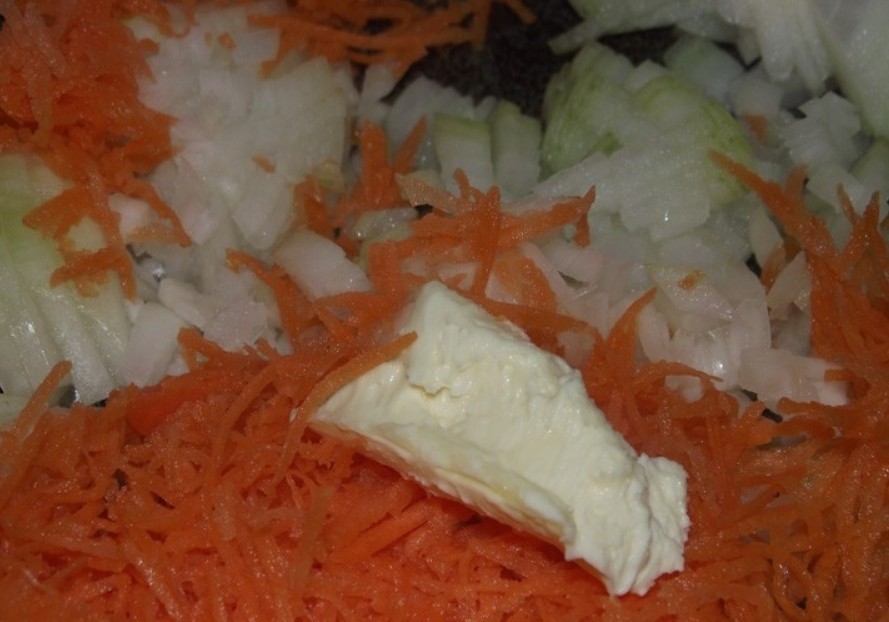 2 . Stage
Rinse the buckwheat well and leave it to swell in clean water for 10 minutes. Then drain the water.
3 . Stage
Transfer the buckwheat into the pan to the vegetables, add water, salt and pepper to taste and cook under the lid over low heat for 20-25 minutes.
4 . Stage
Bon Appetit!!!