Cooking
1 . Stage
Boil the noodles in salted water, rinse it under cold water. Add the grated cheese so that it melts a little in warm noodles.
2 . Stage
Cut the fish into slices.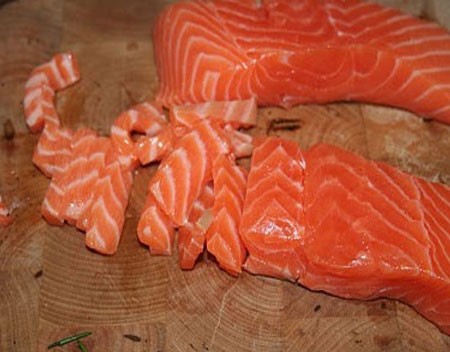 3 . Stage
Slice the tomatoes, you can use cherry tomatoes or ordinary.
4 . Stage
Combine all ingredients together, add teriyaki sauce and mix gently. Garnish with a Korean cucumber grated on a special carrot grater.
5 . Stage
Bon Appetit!!!
6 . Stage
A warm salad of buckwheat noodles with salmon and tomatoes is more reminiscent of not a salad, but a second dish. It is quite satisfying and tasty, tomatoes can also be fried in a pan with a small amount of oil, add a few cloves of garlic as well, then the salad will become not only tasty, but also fragrant and with a bright note. Cooking it is very simple and fairly quick.