Cooking
1 . Stage
Rinse cabbage and disassemble for inflorescences. Boil the water so that it completely covers the cabbage. add some salt. Dip the cabbage in boiling water and cook for 6 minutes. Then transfer the prepared cabbage to cold water.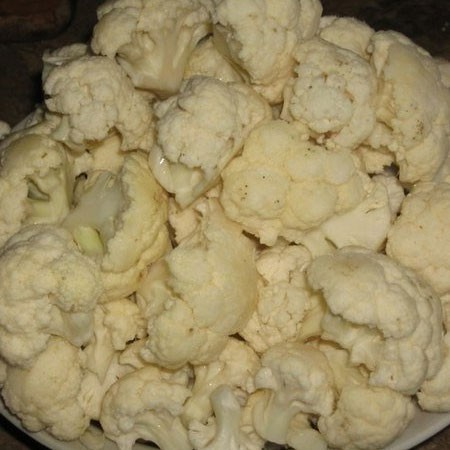 2 . Stage
In a mortar, grind thyme and black pepper.
3 . Stage
Pour flour into a deep bowl, add salt and ground spices to it. In another bowl, beat the eggs and add a little salt and pepper. Pour breadcrumbs into a third bowl. Roll the cabbage pieces in flour first, then dip in the egg and then in the breadcrumbs.
4 . Stage
Grease a baking dish with vegetable oil. Put the cabbage, and grate frozen butter on top. Bake in a preheated oven for 25 minutes at 200 degrees.
5 . Stage
For the sauce, shift the garlic, passed through the press, with sour cream and herbs, salt and pepper if necessary. Serve breaded cabbage with sauce.
6 . Stage
Bon Appetit!!!
7 . Stage
Cauliflower breaded with garlic sauce is very tasty, hearty and tender. It goes well with cooked garlic sauce based on sour cream along with herbs. Cooking such a cabbage is quite simple, this dish is well suited for a festive table or just for a hearty dinner for the whole family. You can use any spices for cooking, but it is best to choose whole spices, and then grind them in a mortar then they are much more aromatic. You can also fry cauliflower in a pan with vegetable oil, but cooked in the oven will be much more useful.