Cooking
1 . Stage
Cut the heart and pour cold water for about an hour.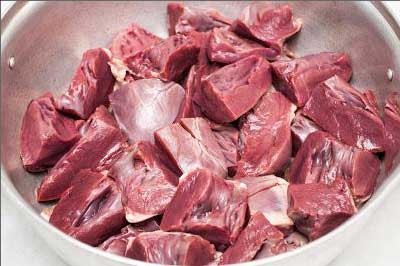 2 . Stage
Put cook in clean water with the addition of carrots, onions, spices, bay leaves and herbs. Cook for about 3 hours. Add salt at the end.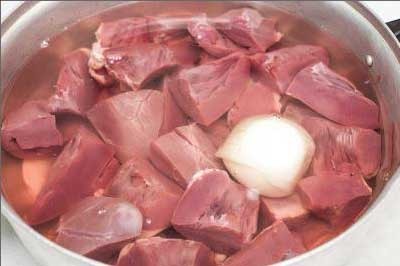 3 . Stage
Cut all the vegetables into medium cubes.
4 . Stage
Melt butter in a pan, add flour and fry over low heat until brown. . Then you need to gradually pour 2 cups of water and simmer until thickened, stirring constantly. Then add the heart and vegetables, add sour cream.
5 . Stage
Mix and add raw potatoes.
6 . Stage
We simmer on low heat for 30 minutes, try and add the necessary spices and salt.
7 . Stage
Bon Appetit!!!