Cooking
1 . Stage
First you need to cook beet kvass, peel the beets, leave one for borsch, grate, put in a jar with bread and pour warm water, cover with gauze and leave for several days in a warm place.
2 . Stage
In 5 liters. put carrots, one onion, bay leaf and cook until ready, we should get a fragrant vegetable broth. Strain the broth.
3 . Stage
Boil dried mushrooms until tender.
4 . Stage
Mix the vegetable broth with beet kvass. Grate boiled carrots, chop the onion, grate the remaining beets and fry everything in vegetable oil for about 10 minutes, add sugar.
5 . Stage
Bring the broth with kvass to a boil and add vegetables, cook for 5 minutes, then add the garlic passed through the press. Salt and pepper to taste.
6 . Stage
For the ears, boil the mushrooms, pass through a meat grinder and fry in vegetable oil with chopped onions, season to taste.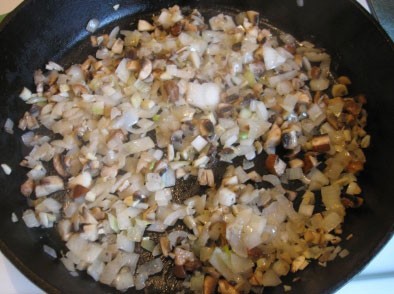 7 . Stage
Knead the dough by mixing flour, yolk and boiling water. Roll out the dough, cut out the squares and put the filling in the middle. Make the ears blind by the edges. Boil in salted water until tender, about 5-10 minutes after boiling.
8 . Stage
Serve borsch with ears, sour cream and chopped herbs.
9 . Stage
Bon Appetit!!!