Cooking
1 . Stage
In a bowl, mix the garlic passed through the press, mustard, Provence herbs, vegetable oil, salt and pepper. Mix well until smooth.
2 . Stage
Grate the meat with the prepared mixture, wrap in foil and put in the refrigerator for 4 hours to marinate.
3 . Stage
Then bake at 180 degrees for 3 hours, half an hour before cooking, open the foil and pour meat on top of the resulting juice. When the meat is ready, wrap it again in foil and refrigerate for 12 hours, after which it can be served.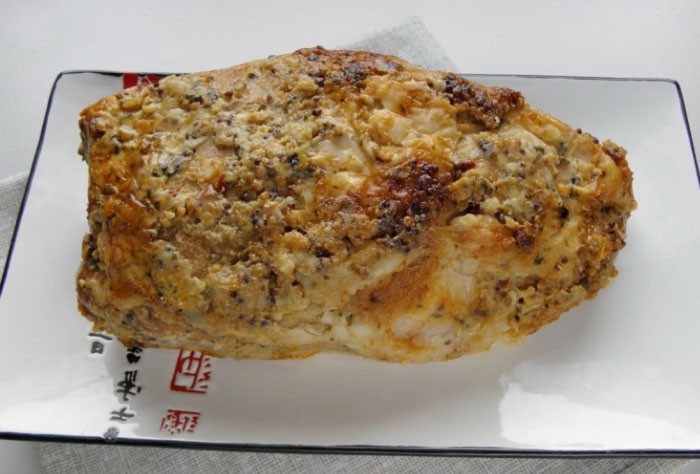 4 . Stage
Cut into pieces and serve.
5 . Stage
Bon Appetit!!!
6 . Stage
New Year's boiled pork turns out to be very tasty and fragrant, in order to have time to cook for the holidays it is better to start in a few days since cooking and then keeping the boiled pork will take quite a while. If you like more succulent meat with a small amount of fat, then take the neck for cooking, and if it is dry, then take the balyk.