Cooking
1 . Stage
We take the tongue. If it is frozen, thaw it completely. Wash it in cool water.
2 . Stage
Put it in a pot. Pour cold water. Cover with lid and cook on low heat for 1 hour. Remove the foam as it forms.
3 . Stage
After an hour add onion and carrots to the pot. Cover with a lid and cook on low heat for another 45 minutes.
4 . Stage
At the end of the allotted time, salt the tongue, throw the pepper and bay leaf. Cover again with the lid and cook on low heat for another 15-20 minutes.
5 . Stage
Check for readiness - just pierce it with a fork. If it goes in easily, it's ready. If not, we finish cooking. Take the tongue out of the pot and immediately put it under a stream of cold water for 2 minutes.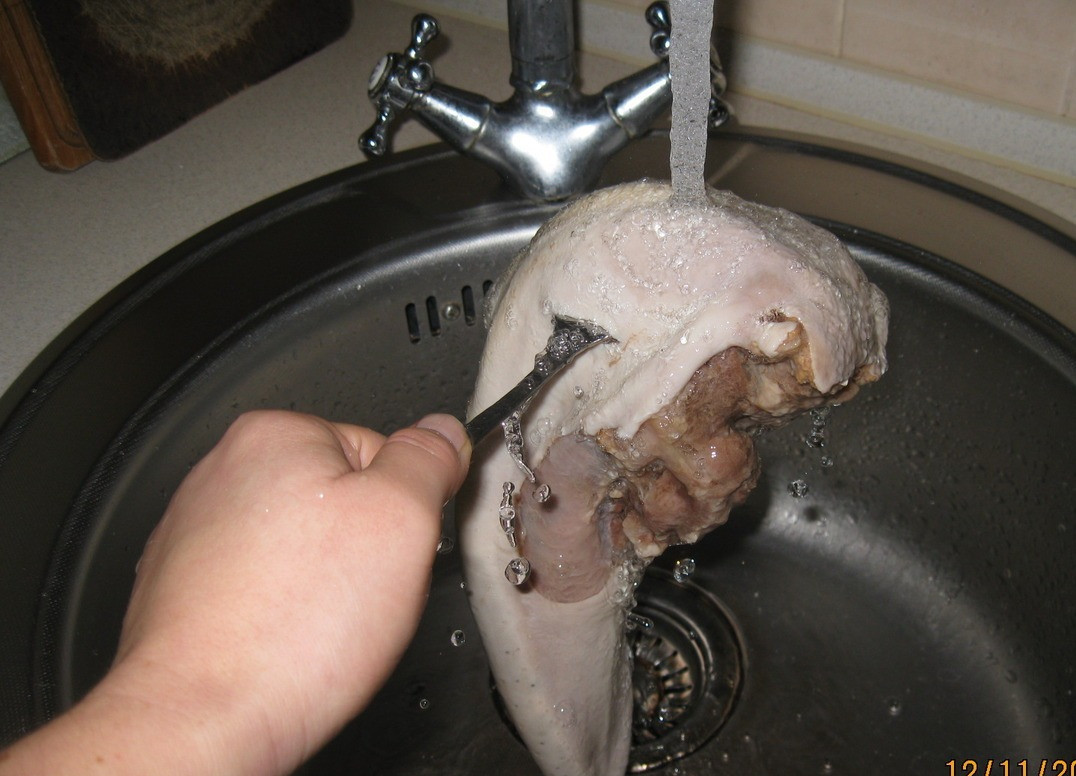 6 . Stage
After that, we immediately peel the tongue. The skin comes off very easily. Then we return it to the broth and boil it for a couple of minutes.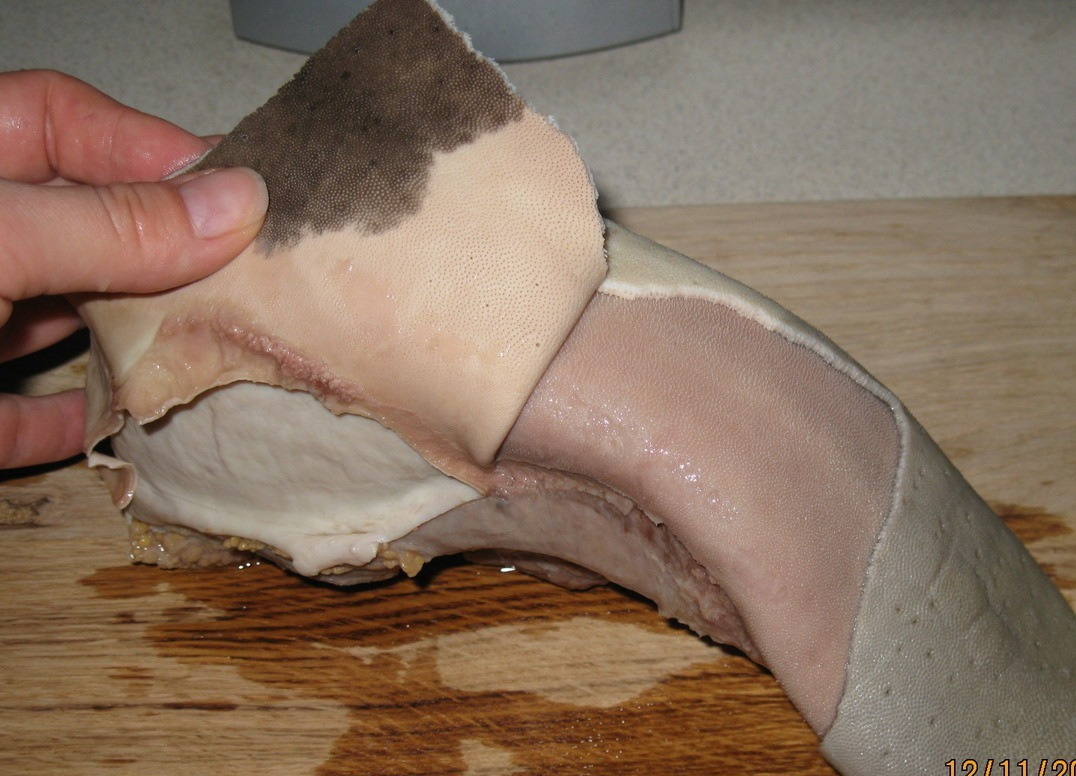 7 . Stage
Serve both warm and cold. Store in the refrigerator in the broth. Bon appetit, everyone!!!