Cooking
1 . Stage
Wash the blueberries, add sugar and mix.
2 . Stage
Kill the blueberries in a blender for about 3 minutes and pour them into silicone molds. Put in the freezer for several hours until completely solidified.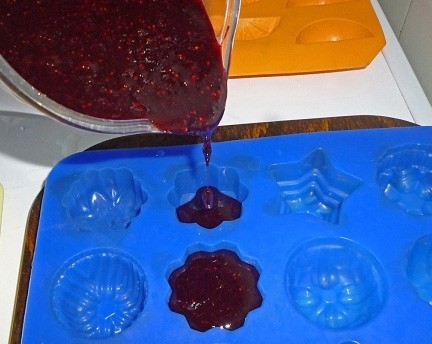 3 . Stage
Remove the blueberry dessert from the tins and serve. For storage, wrap in cling film and keep in the freezer.
4 . Stage
Bon Appetit!!!