Recipe information
Servings per container:
4
Cooking
1 . Stage
Cut the meat into small pieces, and onion in half rings. Fry the meat with onion in vegetable oil until golden brown.
2 . Stage
Season the meat with salt and pepper to taste. Cook until all liquid has evaporated.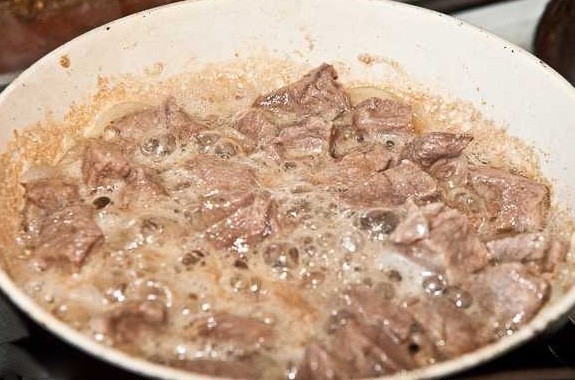 3 . Stage
Add flour, tomato paste, sugar to the pan, mix well.
4 . Stage
Pour in water and simmer after simmering under a lid until the meat is soft for about 30-40 minutes.
5 . Stage
Very tasty with mashed potatoes, as well as any other side dish.
6 . Stage
Bon Appetit!!!