Recipe information
Servings per container:
4
Cooking
1 . Stage
Cool the boiled beef and cut it as you like, you can cubes or cubes.
2 . Stage
Cut the mushrooms into fairly large pieces.
3 . Stage
Dice the onion and fry in vegetable oil until soft.
4 . Stage
Then add the chopped mushrooms and sauté for another 5-10 minutes.
5 . Stage
Peel the bell peppers from seeds and cut into strips, cut the cucumber into small strips.
6 . Stage
Peel and cut the boiled eggs. To prevent eggs from cracking during cooking, add a little salt.
7 . Stage
Cut the greens, take the one you like, it can just be dill or parsley, and you can also take green onions.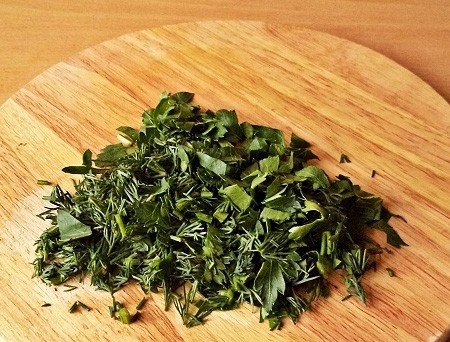 8 . Stage
To season sour cream, mix with salt and spices to taste, if you want add a clove of garlic. Sour cream can also be replaced with mayonnaise.
9 . Stage
Combine all chopped ingredients.
10 . Stage
Season the salad with sour cream, mix well and serve.
11 . Stage
Bon Appetit!!!
12 . Stage
Such a salad turns out to be very satisfying, since mushrooms also enter it along with meat, sweet pepper and cucumber give the salad freshness and brightness. I recommend replacing mayonnaise with sour cream, since the salad is already quite high-calorie, and mushrooms with onions are cooked in vegetable oil. Cook such yummy for the holiday or just to please your family.