Cooking
1 . Stage
Defrost ready yeast-free dough. Roll out a little. Cut the dough into squares with a knife or pizza knife. Prepare the filling: grate the bananas on a coarse grater. Put the grated bananas on the dough squares, put a teaspoon of sugar on top.
2 . Stage
Fold the dough with a triangle. Make three cuts with a knife on each triangle.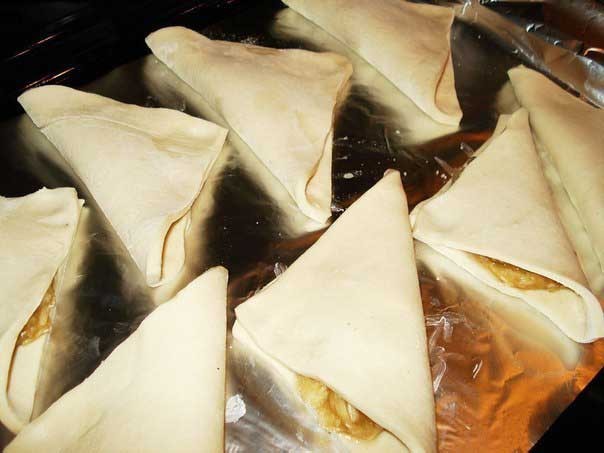 3 . Stage
Put puffs on a baking sheet lined with foil, while the use of vegetable oil is not required. Place the triangles in the oven preheated to 180 degrees for 40 minutes. Allow puffs to cool before serving.
4 . Stage
Bon Appetit!!!