Cooking
1 . Stage
Mix room temperature oil with icing sugar.
2 . Stage
Add vanilla sugar and protein, mix well. Pour in flour and knead the dough.
3 . Stage
Using a pastry bag, squeeze the dough onto a baking sheet covered with parchment.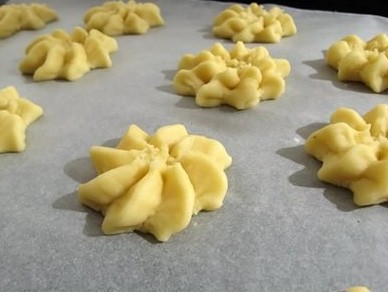 4 . Stage
For the filling, mix the jam with starch or just take a thick jam. In the cookies, make a deepening and lay out the filling.
5 . Stage
Bake in a preheated oven at 220 degrees for 12-15 minutes.
6 . Stage
Bon Appetit!!!